Marvel vs Capcom: Infinite's roster has leaked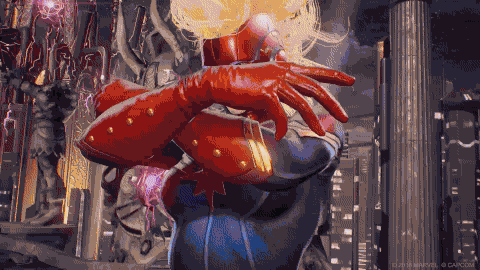 The roster of fighting characters has spilled online - and, so far, it includes no X-Men.
All but one of the game's 28-strong launch roster have now been identified. One final fighter (and the game's DLC characters) are still to be detailed.
The leak originated from NeoGAF poster Ryce, who has consistently leaked accurate Marvel vs Capcom details in the past. The roster also tallies with information Eurogamer has heard about the game.
As previously said, no X-Men are featured. Marvel's list focuses heavily on characters featured on the big screen in the Marvel Cinematic Universe.
Announced at last year's PlayStation Experience, the game was first revealed to have Iron Man, Ryu, Mega Man and Captain Marvel on its roster. A recent trailer also added in word of Ultron, Hulk, Thor, Hawkeye and Rocket Raccoon, plus Chun-Li, Strider Hiryu and Chris Redfield.
The full roster (minus a Capcom character) includes 14 fighters from either side:
Arthur

Chris

Chun-Li

Dante

Firebrand

Jedah

Monster Hunter

Morrigan

Nemesis

Ryu

Spencer

Strider Hiryu

Mega Man X

Ant-Man

Captain America

Captain Marvel

Doctor Strange

Gamora

Hawkeye

Hulk

Iron Man

Nova

Rocket/Groot

Spider-Man

Thanos

Thor

Ultron
Stay tuned to the G.O for more info